SAVIMEX is an innovative company, on a human scale, and is directed as such, placing employees on top of management concerns.
Direction
In 2006, the company has been acquired by a new team of shareholders. And that moment corresponds to the beginning of a new development cycle.
The General Management is provided by Mr Laurent COYON and Mr François HOUBRE, both shareholders.
Organization chart
SAVIMEX is organized into three product lines:
Face protection
Image projection & Head-Up Display
Optical Systems and components
Other services bring their expertise:
R&D department for innovation
Support service for technical assistance to production
Both HR and QSE managers also participate in the Management Committee.
Ambition
Offering our customers
innovative technical solutions
in the field of optics and imaging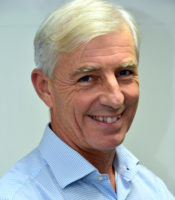 Laurent COYON
Chief Executive Officer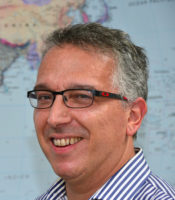 François HOUBRE
General Manager
Our history
Created in 1954 in Jura - the heart of French eyewear industry - the company has moved to Grasse in 1980s and shifted to plastic optics.
Discover different steps of its development and future projects.
Markets
The company focuses on three main markets:
VISORS - FACE PROTECTION
IMAGE PROJECTION - HUD
OPTICAL PRECISION SYSTEMS